#VoteBlue Swag For 2022 Mid-term Elections
We need to get out the vote for the 2022 midterms! Show support for Democratic candidates by sporting, using, and displaying #VoteBlue gear and other political swag that encourages voters to support Democrats in 2022.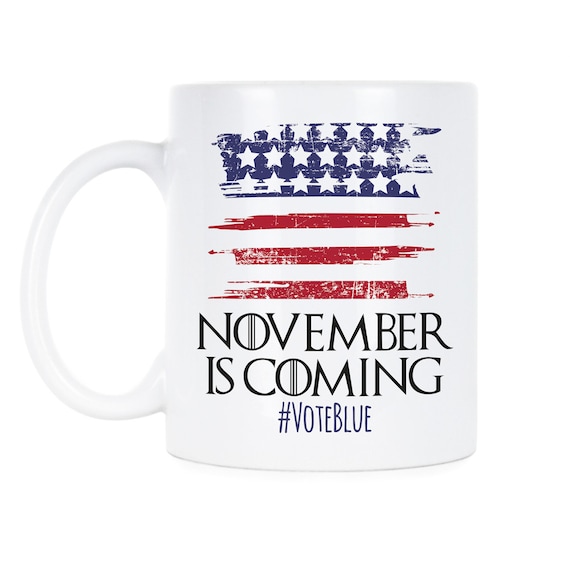 This patriotic coffee mug design uses a Game of Thrones style font to make a fun mashup design. The November is Coming slogan is a spoof on the long-used GoT phrase Winter is Coming.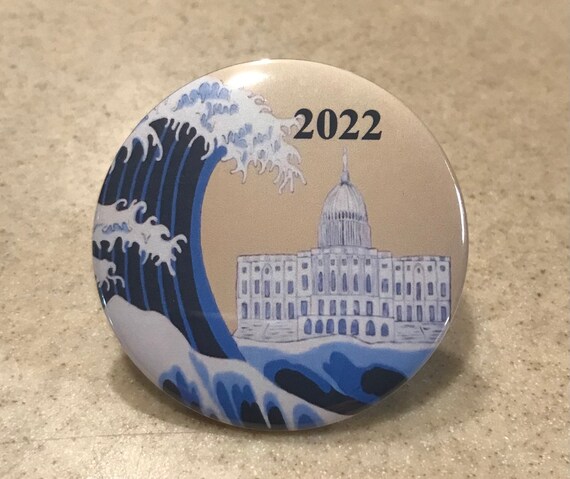 An Asian-inspired artistic blue wave washes over the United States Captiol with the title caption 2022. This fun political pinback button shows support for a Blue Wave taking Congress in the 2022 mid-terms.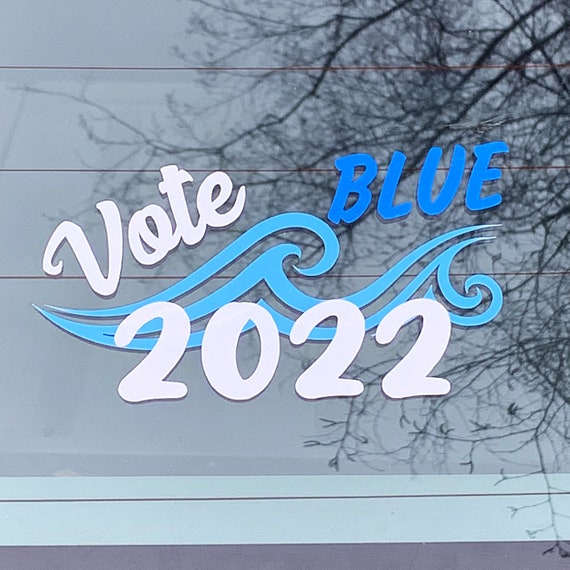 Get this great political decal to display on your car or window. A dynamic drawn blue wave is at the center of blue and white text that reads "Vote BLUE 2022".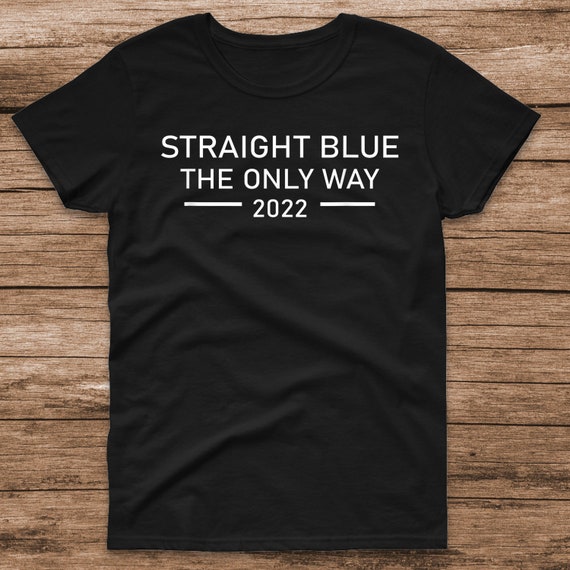 This is a simple political message in white text on a black t-shirt. "Straight Blue The Only Way 2022" in all caps really pops in its simplicity on a classic plain black t-shirt.