Choose Kindness! Be Kind Yard Signs
Kindness can go a long way to healing divides. Spread kindness at home, among your neighbors, and in your town or city with these motivational yard signs. Kindness wins and that should be a message understood and shared by all.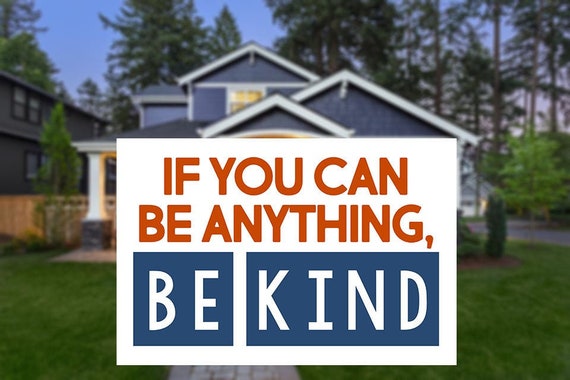 Inspire kindness with this white yard sign with bold text in red and blue. The 12x18 corrugated plastic sign comes with a metal H holder.
Hang this yard flag on your flag pole to inspire both courage and kindness. The sign has an interesting graphic featuring raised hands showing different types of peace and progressive symbols. The words BE KIND grow from the bottom of the arms.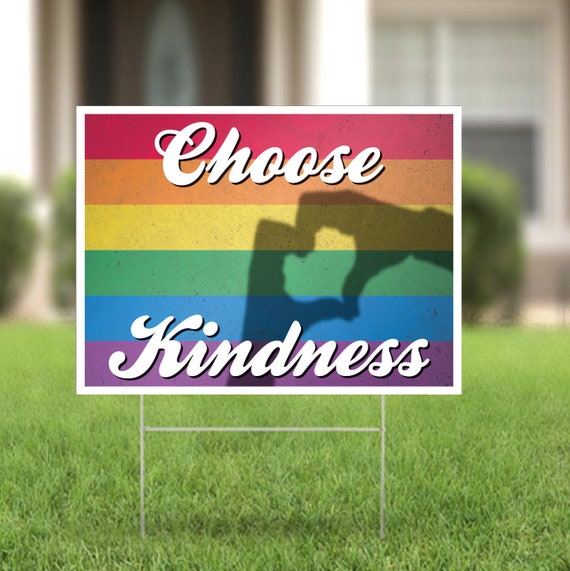 Bold text reads Choose Kindness against a rainbow background. Get this double-sided 24x18 sign that comes with a yard stake included.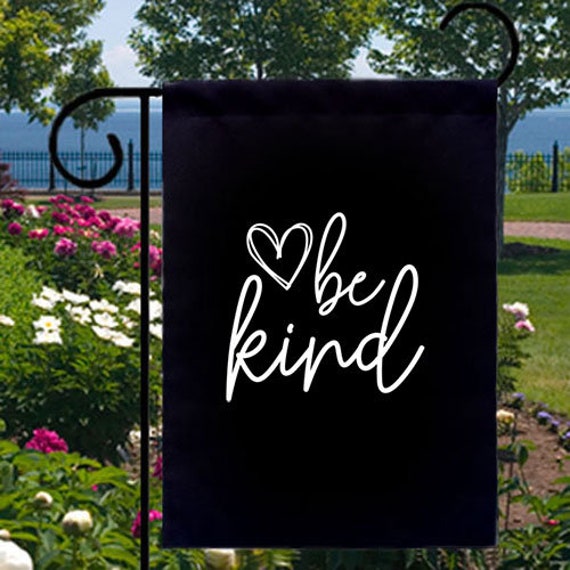 Place this yard flag in your yard to show that it's cool to be kind! This simple black flag has a singular message: be kind.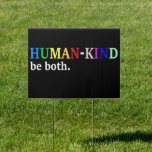 Colorful letters read HUMAN-KIND while white text below sends the message "be both." The bold message pops on the black yard sign. Get this with a stake or without if you already have one to use.