Reproductive Choice Protest Bumper Sticker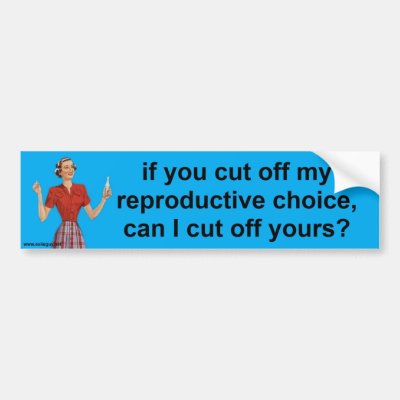 This is a perfect bumper sticker to show the world your thoughts on the Supreme Court overturning Roe v. Wade and erasing citizens' rights in a single motion. The message is clear, but also has humor. The bumper sticker reads
if you cut off my reproductive choice, can I cut off yours?
The message is in clear sans serif black text against a turquoise blue background, and includes the retro style image of a woman holding a bottle.
Place this on your car to send the serious protest message in a humorous way, or gift this reproductive rights bumper sticker to the like-minded friend in your life.