Don't Blame Me I Voted For Companion Bumper Sticker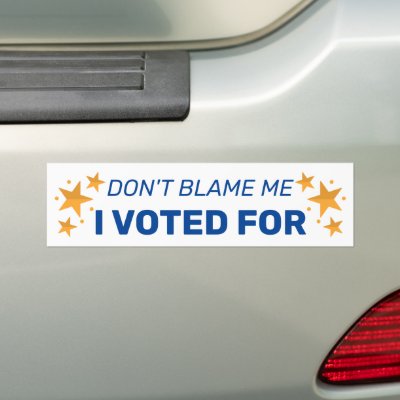 Once the election is over, if your candidate didn't win -- don't take that opposition candidate bumper sticker off of your car. Place this companion sticker that reads "Don't Blame Me" and "I Voted For" above or in front of your chosen political candidate sticker to make a new message.
Share pride in your progressive vote with this apolitical political sticker. Share your original and continued support for your preferred candidate with this "helper sticker" that adds the text "Don't Blame Me I Voted For"... to your existing political bumper sticker. From national elections to local races, this bumper sticker is the perfect companion to your political candidate bumper sticker collection.