Funny Ketchup Anti-Trump Embroidered Baseball Cap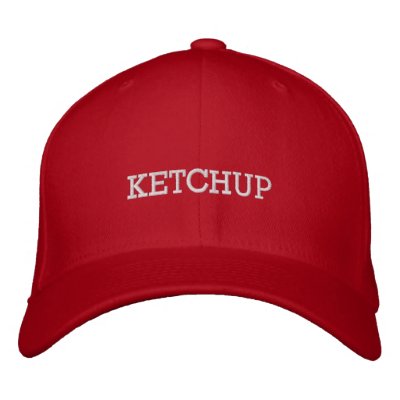 Ketchup, dripping from the walls of the White House. What a baby, throwing tantrums and food.
This is a red baseball cap with a political message, but not the one you might expect. The embroidered text reads simply KETCHUP in all caps. The slogan evokes the childish behavior of the ex-president, ex baby-in-chief, the one obsessed with crowd size and dismissive of democracy in general. This anti-Trump spoof red hat gets its message across with just 7 letters. A simple message to show disdain for a simpleton.
More Anti-Trump Spoof Red Hats